Albert Islami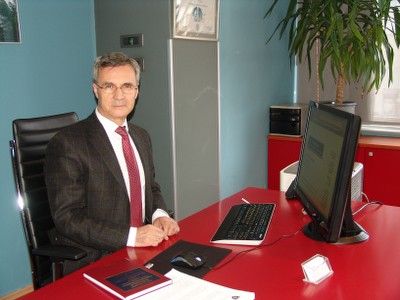 Albert Islami is the sole practitioner in the law firm founded in 2003.
He has graduated from the Faculty of Roman Philology in Warsaw, Poland and from the School of Law in Prishtina, Kosovo.
Speaks fluent English, German, French, Polish, Serbo-Croatian and fair Italian.
As a trained and qualified Kosovo lawyer, Albert Islami has worked in several Kosovo (state and private) firms before starting the law practice in 2003. His experience includes a range of corporate, banking transactions and extensive litigation and debt collection cases.
He's a Certified Arbitrator of the American Chamber of Commerce in Kosovo and a member of the Chamber of Advocates, of the International Bar Association and the American Bar Association.
Has also gained extensive experience in M&A, Privatization, corporate banking, due diligence, negotiation of financial agreements, mortgage and pledge agreements, tax law and litigation in the post-war period in Kosovo litigation.